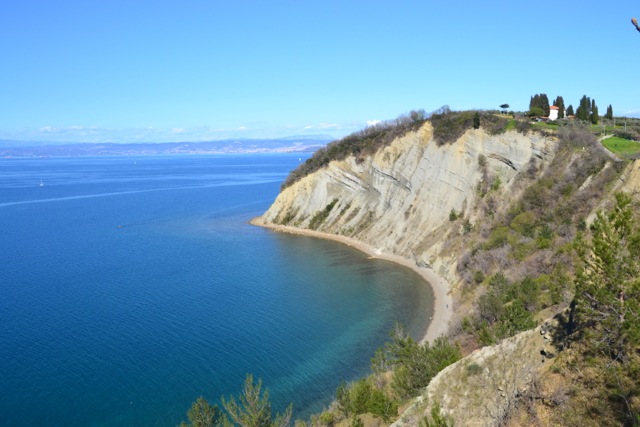 deutsch /
Down the really short Slovenian coast, between Isola and Piran, lies Strunjan (Strugnano) – a small village known for a beautiful church and a beautiful natural park, full of unique flora and fauna.
It is a very suitable location for a 2-3 hour slow and fairly easy walking trip, especially on a clear and sunny day, when the views of the Adriatic and the mountains are spectacular.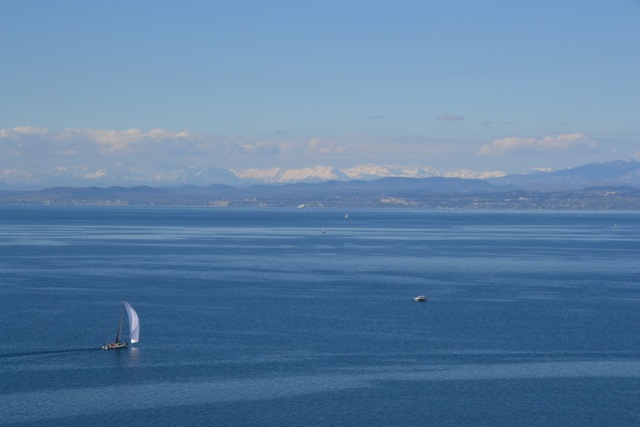 To get the most out of the visit, parking is free and easy right when you come off the main road that connects Capodistria, Isola and Piran. From there you can walk, following the asphalt walking path and eventually turn to the right, up to the steep hill, following a sign for the Church of the Vision of the St. Mary. Passed the church the path leads up to a hiking road leading along the coast. The views from the  road are truly spectacular – the Cape of Strunjan, the Adriatic and the mountains.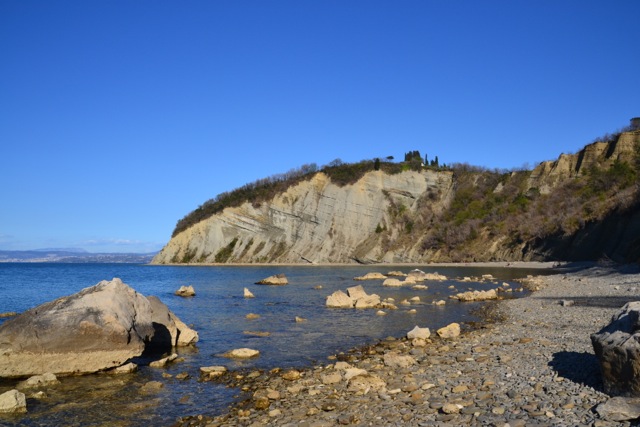 You can even take a short steep hike down to the beach and come back up. Following the path back down to the village, it will bring you to the Krka Strunjan Wellness Center, suitable for a cup of coffee after the trip.
Thanks to Jana
ti potrebbero interessare anche: