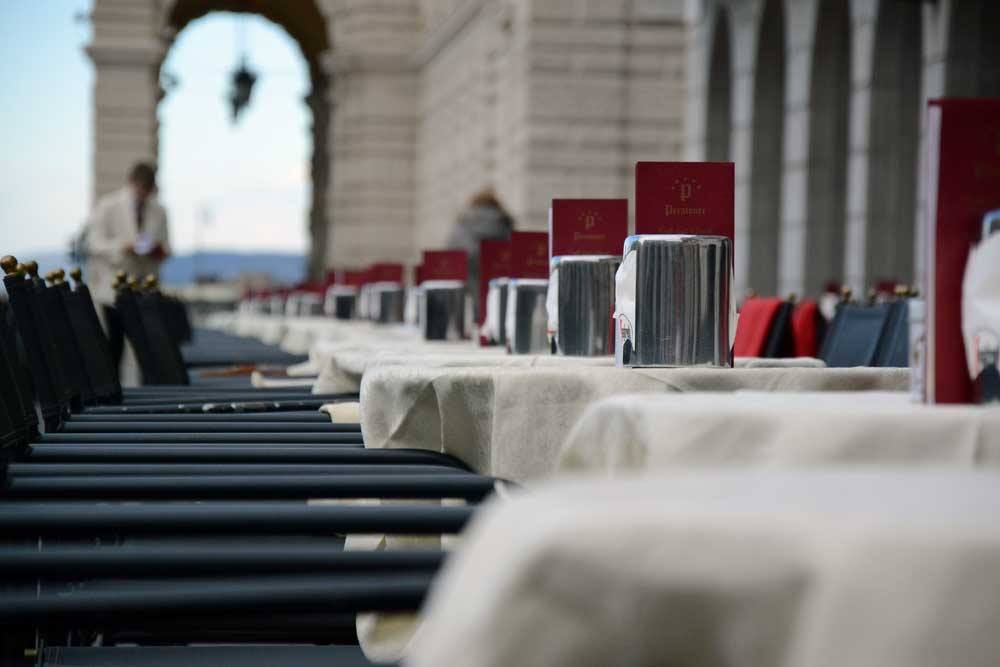 Liria and Cristiana chose Trieste as their new city after spending most of their lives overseas as expats.
Cristiana, moved from Sardinia to Trieste and graduated from the best university for translators.
After living here for 15 years, she moved with her family first to England, where she lived for 9 years, and then relocated to Dubai for 7 years. She returned to Trieste in July 2014.
Liria left Italy at 16 years old to finish her education in the UK and then moved to Tanzania (East Africa) where she spent 22 happy challenging years. She relocated to Trieste in August 2014.
For both of us the choice of moving again wasn't easy… we did have a life somewhere else and didn't feel very Italian anymore. We choose to take up the new challenge and make the best of it. We met, we became good friends and decided to combine our knowledge and experiences and make the best of our new lives in our new adoptive home: Trieste!
Trieste is a stunning and safe beautiful city, with fascinating history and culture, the sea, the mountains, the open spaces, the good schools and the outgoing kind attitude of the Triestini made it an easy choice when we both had to choose a new home.
When you have made a life somewhere else, moving is never easy.
There are always so many challenges and difficulties.
It can be the language barrier; not having friends and family with you… everything is scary and intimidating. It's tough enough doing it on your own or with your spouse, once you have children to worry about it really becomes one of the hardest challenges ever. Not being able to communicate, not knowing anyone, not having an idea about the most basic things….
When we moved back to Italy we had to go through all the bureaucratic procedures, from applying for residency, to finding a home and making sure the rental contract was correct and we weren't being taken advantage of. Finding a doctor, obtaining a fiscal code, organizing all the utilities, new SIM cards, dealing with the movers. The list is long!
It's tough, it's a big daily challenge… and we speak the language!
Having lived as expats for most of our lives, we know exactly what it can be like and that's why LC Partners was created to offer personalized services to all expat families to make sure your new life does happen as quickly and smoothly as possible!
Info: http://www.lc-partners.eu/
Contact us:
+39 339 6780808
+39 345 9888699
info@lc-partners.eu
ti potrebbero interessare anche: