italiano /
Why visit the Sartorio Museum instead of enjoying a walk along the sea in the sunshine!? Well…

… to see the fantastic 254 drawings by Tiepolo, on display all year round,
… to see the incredible collection of plaster casts… among which some busts by the great Antonio Canova,
… to see the "Trittico di S. Chiara" (triptych of Saint Claire) with the episodes from the Gospels on 36 panels, an example of Byzantine art, supposedly from the workshop of Paolo Veneziano.

Not enough reasons? There's more… the Villa itself is worth a visit, a magnificient showcase of the life of a well-to-do family in 19th century Trieste.
A plunge into the past …a must for those who want to understand Trieste …thanks to Trieste's rich bourgeois families such as the Sartorio the city became what is was…the important port of the Hapsburg Monarchy.
There are many rooms …it's difficult to describe them all… here are some images for you to enjoy:
the splendid kitchen with its furnishings and kitchenware, as spacious as could be only in the 19th century

the two attractive dining rooms
the "Sartorio" dining room in pure Louis XVI style, matt sage green walls and white stucco, regally set with fine silverware and cups from the famous Rusconi Opuich collection
the Biedermeier dining room …with its display of elegant and precious Meissen porcellaine, a gift to Giovanni Guglielmo Sartorio by King Frederick Augustus II of Saxonia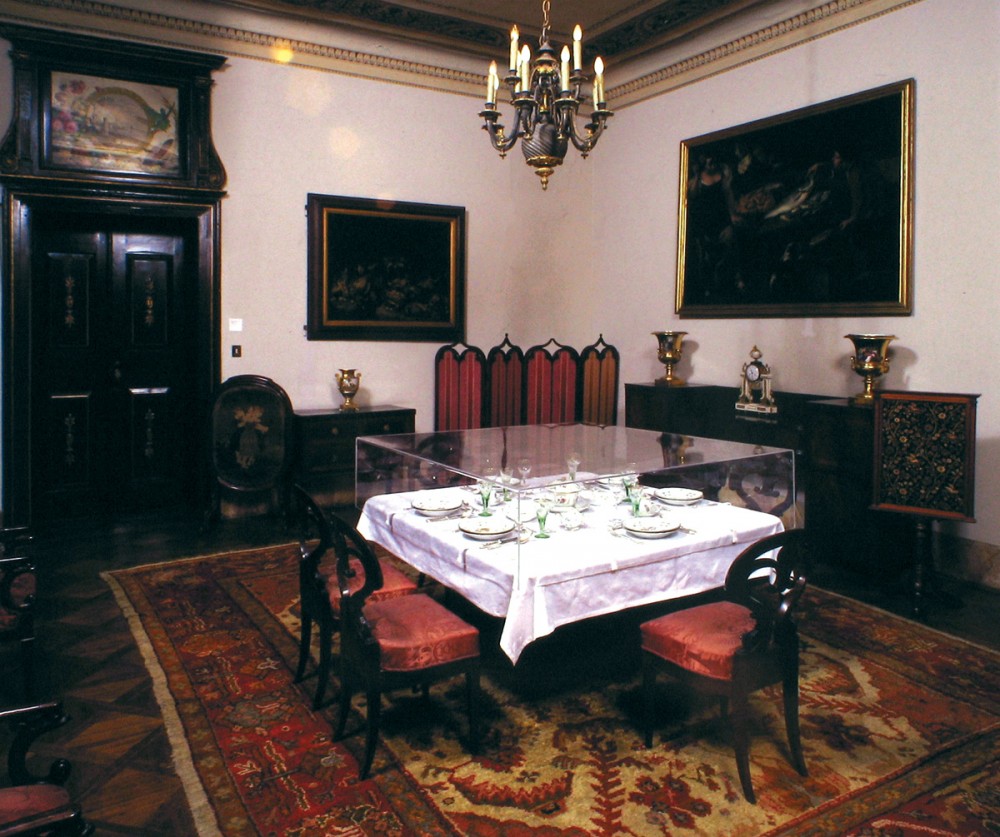 the reception room with the big terrace opening onto the garden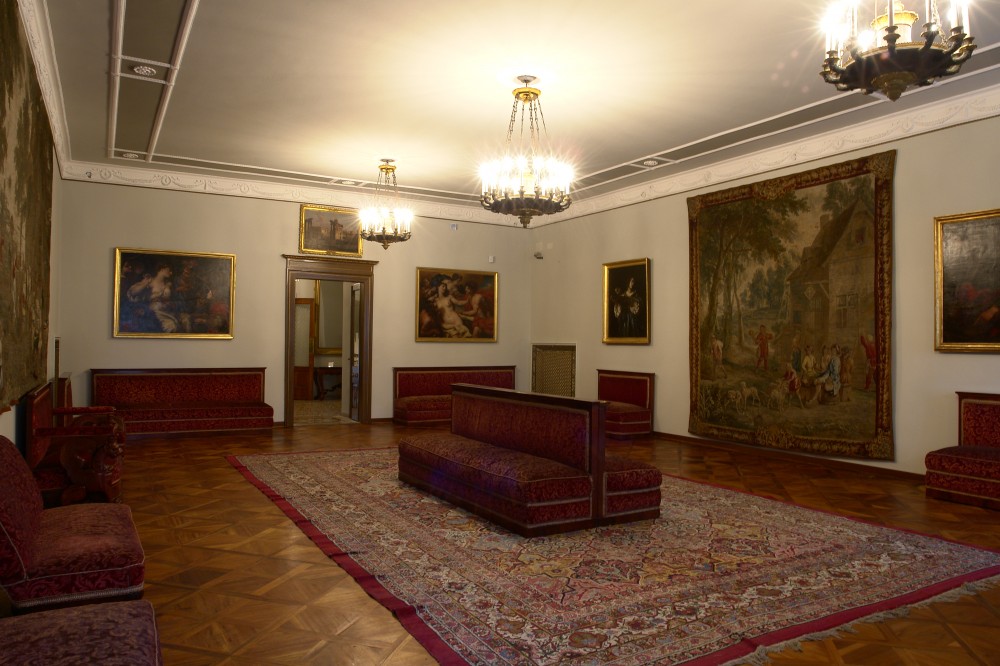 Paolina's parlor: Paolina Sartorio, the villa's "penelope", who spent her whole life here and who embroidered the six wall-panels here displayed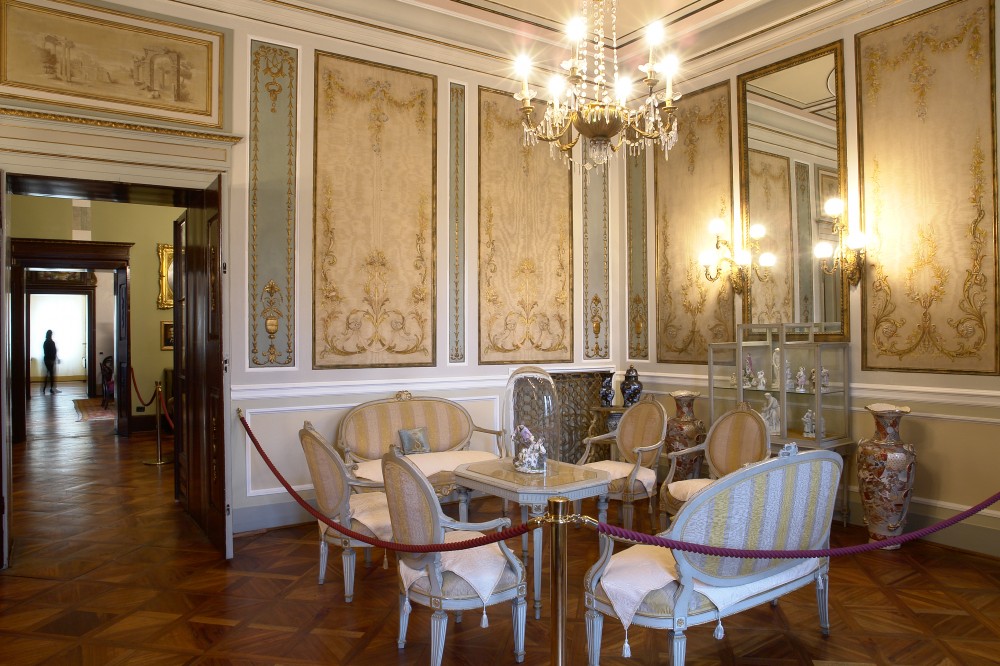 the music room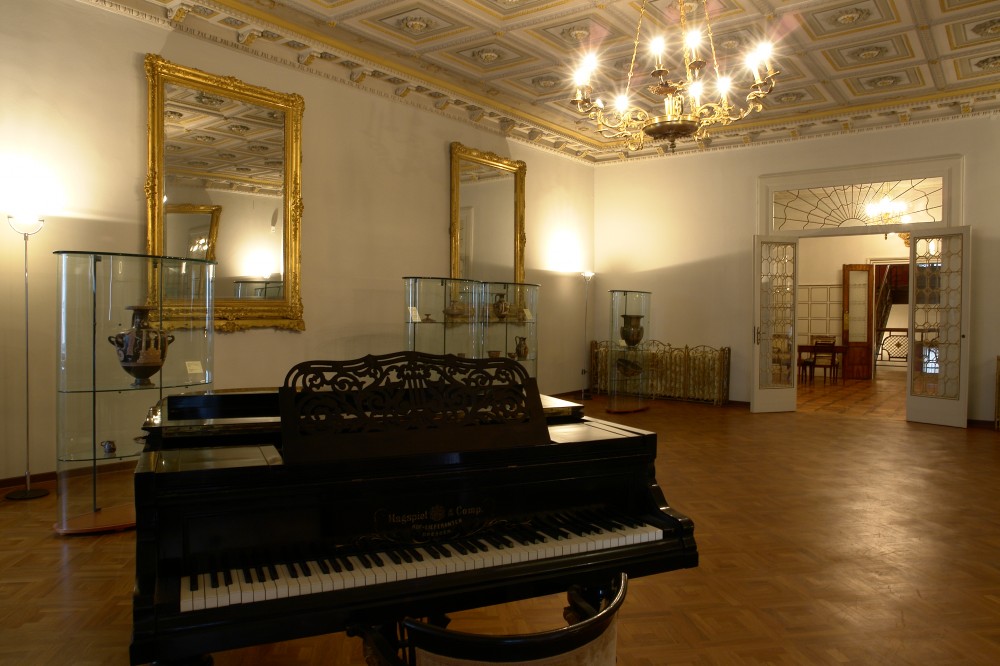 the rich library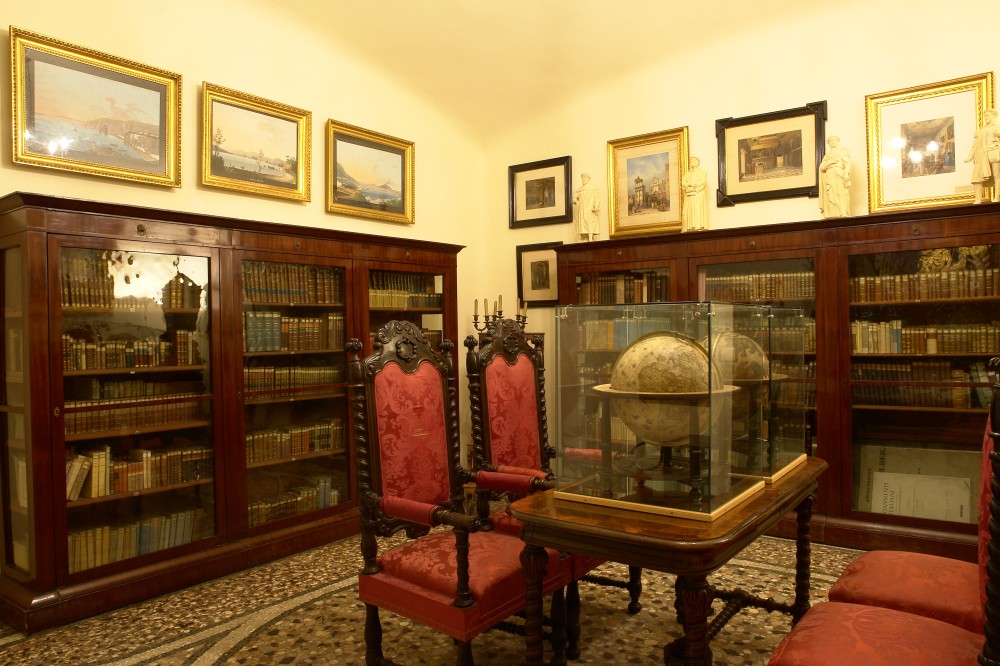 the ancestor's room …with its family portraits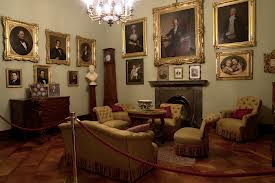 last but not least: a curiosity for those who like it… a room in pure Neogothical style…  considered unique allover Europe because of its completeness
…and the sacred chapel.
Just enter and you will not regret!!
Sartorio Museum
Largo Papa Giovanni XXIII, 1
open every day except Mondays from 10am to 6pm
phone 040 301479
cmsa@comune.trieste.it
For FVG cardholders the entrance is free of charge.
translation by > Daniela Pick Tamaro
ti potrebbero interessare anche: