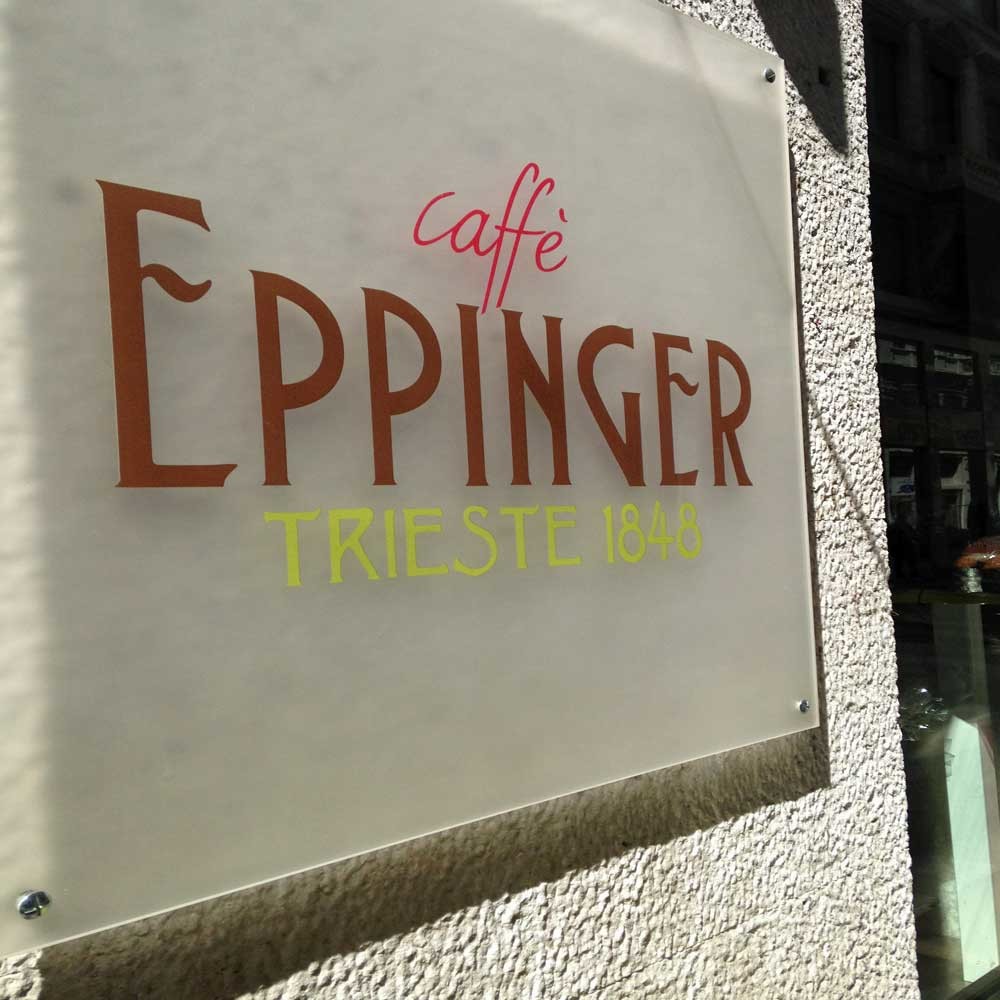 / italian
Spring on a plate.
Spelt and fried vegetables with tamari sauce and edible flowers. In this Eppinger Café recipe, everything but butterflies!
This plate is a flowery surface with lively touches, both for the palate and for the look.
On a hulled wheat green meadow, colourful edible petals peep out.
There are approximately 50 species of edible flowers: some of them are very popular as courgettes flowers or saffron; others instead are imagined just in a garden or on our balcony.
We normally use flowers for jams or dessert recipes, but are also useful for salads or warm dishes, just us our case. Flowers not only add a touch of colour in our dish, but are also very nourishing. They don't contain fats, and are rich of mineral salts, proteins, vitamins A and C.
Tamari sauce is a special Japanese sauce used to give aroma to vegetables and rice and, with its strong taste, it is not necessary to add salt.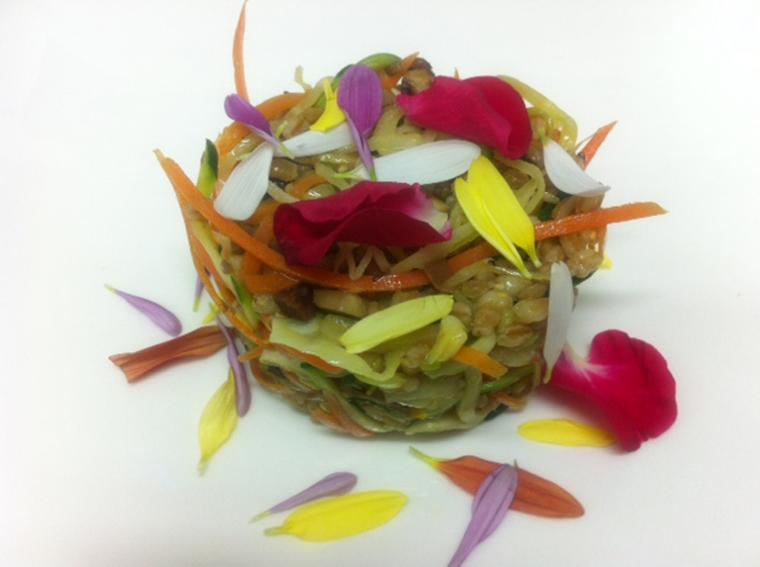 Ingredients:
(FOUR PEOPLE)
2 carrots
2 courgettes
¼ cabbage
4 good mushrooms
300g spelt (hulled wheat)
1 spoonful tamari sauce
2 spoonful of extra virgin oil aromatized with garlic
Instructions:
Wash the spelt, put it in a pot with cold water and boil it for 30 minutes. Chop the vegetables in a spaghetti shape and fry them in a pan with olive oil aromatized with garlic. While cooking, add the spelt and one spoonful of tamari sauce and finish off cooking everything together. Once ready, put the spelt and vegetables on a white plate and leave it to cool down. Finally, add the petals and the scatter them all over the plate; the white plate will exalt the different nuances of colours.
Text by Isabella Bembo – Recipe by Eppinger Caffé Trieste
www.eppingercaffe.it
ti potrebbero interessare anche: