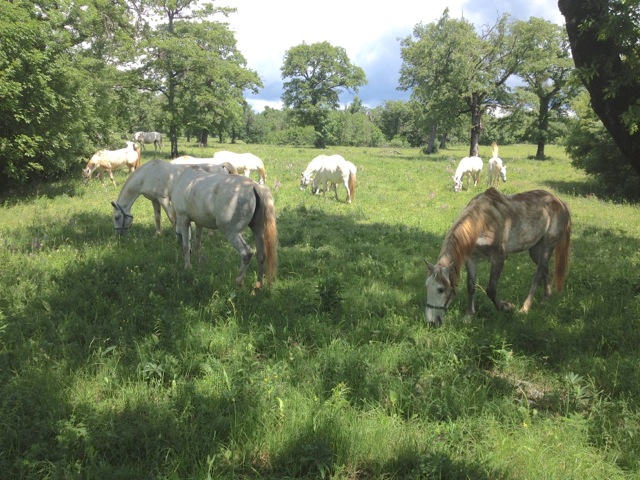 Lipica Stud Farm is a true hidden treasure of Slovenia.
Especially this time of the year, when everything is green, entering the Farm is like a ride through a never ending beautiful park full of white horses.
Only a prince is missing.
The Lipizzaner Stud Farm was established in 16th century by Archduke Charles from Habsburg dynasty and today offers many beautiful sights. It has turned into a beautiful and well preserved resort, including the farm, riding school, hotel and restaurant, golf and other sport facilities.
But the Stud Farm itself is, naturally, the biggest draw.
One does not have to know anything about horses to be fascinated with this facility.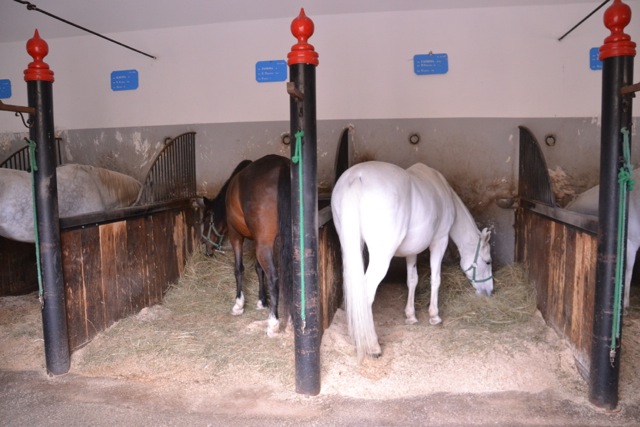 Many of the buildings, where horses are kept, are still the original buildings built many many years ago.
Tours of the Farm are provided in five languages (Slovenian, Italian, English, German and French), but to get the most out of the visit, try to go and see the horse show.
Throughout the summer, every Tuesday, Friday and Sunday at 15:00, a 45 min long show is performed by the finest Lipizzaner horses and their riders. Each show is followed by an hour long Farm tour and one can learn a lot about horses in such a short amount of time. It is especially entertaining for children, who after the Show and the Tour, can enjoy the pony rides and playground, while their parents have cup of coffee or lunch under the beautiful trees. on the restaurant terrace.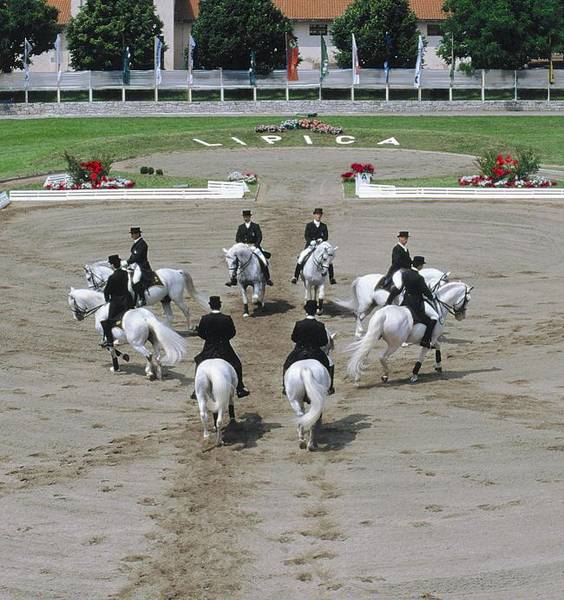 Several international competitions took place in May this year.
Couple of more are scheduled for this summer – competition in driving on 4.July and dressage competition on 24.August.
For further details, please visit www.lipica.org.
Thanks to Jana
ti potrebbero interessare anche: